Your free sample includes a video preview of tips from Farm Journal agronomists Ken Ferrie and Missy Bauer, as well as a downloadable guide to view the entire list of topics covered. This popular 4-DVD series is a "must have" for corn growers, and will quickly become your go-to resource for any corn production questions.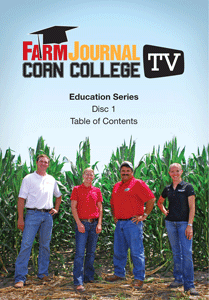 Want to order your DVD today?
Enter promo code: CORNGROWER and save $10 off your order!
Click Here To Order.